Darwin Ramos was a street child, poor and a master of Joy
Birth
Darwin Ramos was born on 17 December 1994 at Doña Marta Maternity Hospitalin Pasay City, south of Manila (Philippines). He spent his early years with his family in the slums of Pasay City. Darwin was the second of nine children of a very poor family. His mother earned a living as a laundry woman but his father was an alcoholic. To help his family, Darwin became a scavenger (waste picker) with his sister Marimar who was two years younger than him. They spent their days scavenging to recover plastic waste which they sold for a paltry amount. Because of the need for finding food, going to school was not a priority.
The beginnings of his illness
Darwin was about six years old when the initial symptoms of what would later be diagnosed as Duchenne muscular dystrophy appeared. It began as muscular weakness of the legs and his mother noticed that Darwin would stumble more often until in the end, Darwin could no longer stand and he became weak.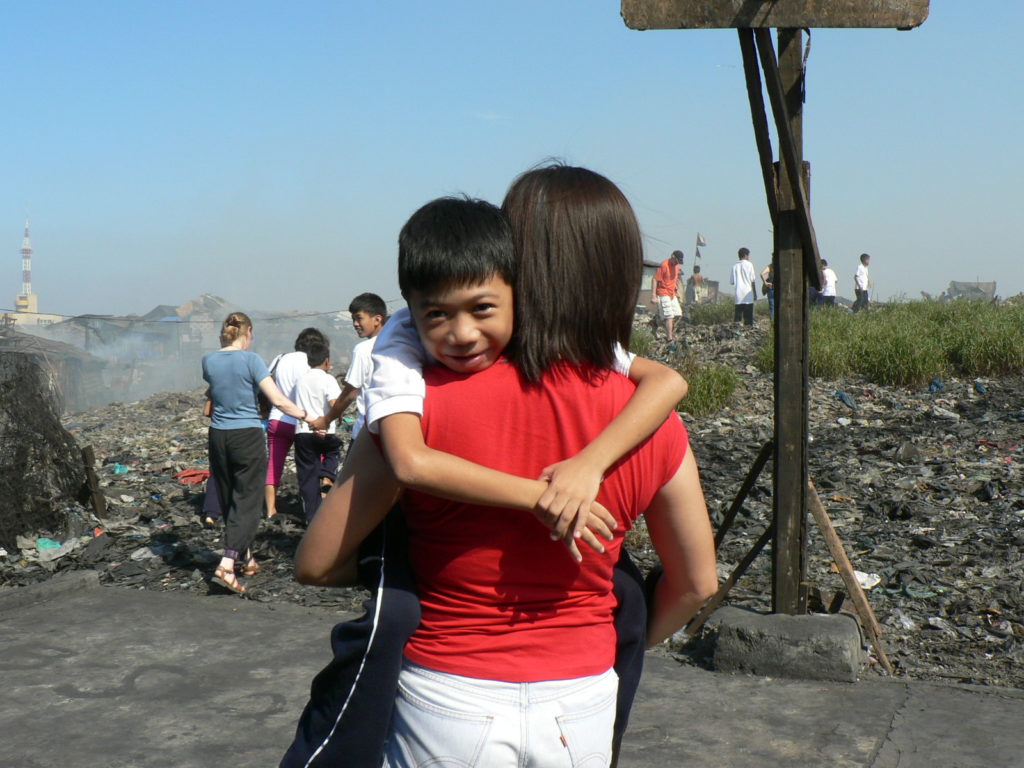 Poverty
Dire poverty made the family leave the slums and live on the sidewalks. Darwin's father took advantage of his son's illness and would unscrupulously leave him at the station called Libertad where Darwin would beg from passers-by who took pity on him. Darwin received money but his father took a big portion of it to buy alcohol. Darwin didn't say anything as long as he knew that there was enough to buy food for his siblings.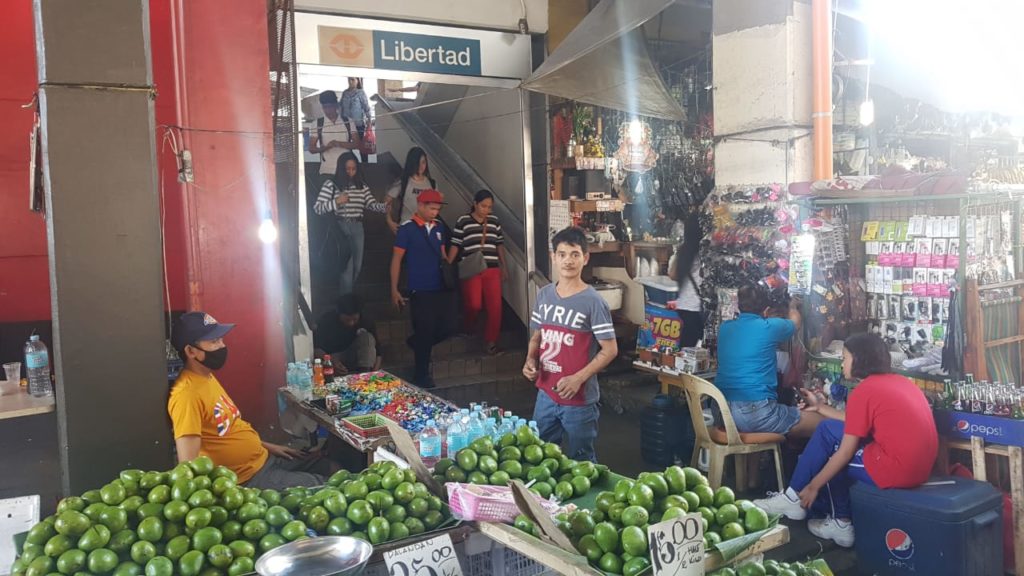 Welcome at the ANAK-TnK Foundation
In 2006, a group of street educators from ANAK-TnK Foundation (Tulay ng Kabataan – "bridge for children" in Tagalog, which welcomes street children in Manila) met Darwin at the Libertad station. The child could no longer stand but could still use his arms and stay seated unassisted. He agreed to live at the center managed by the Foundation. Darwin was welcomed on July 4, 2006 and lived with other children with special needs.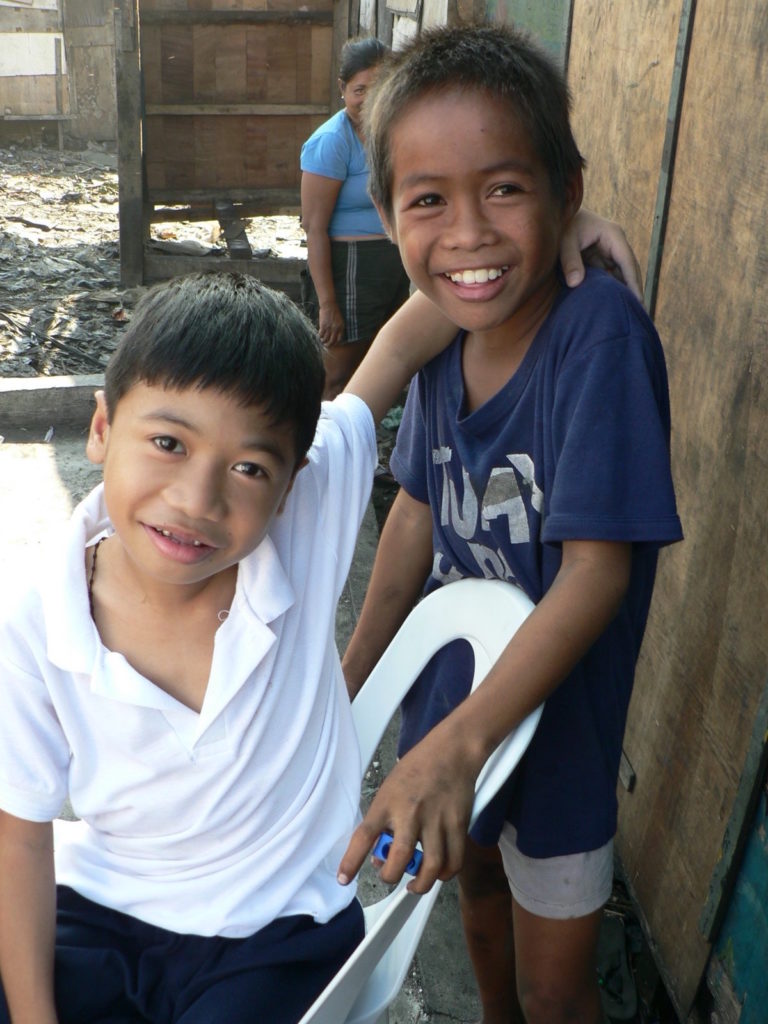 Spiritual Life
Darwin was completely filled with God. Nobody knows how it began because he was never taught by his family. He discovered the Catholic faith at the ANAK-TnK Foundation. On 23 December 2006, he was baptized at the Our Lady of EDSA Sanctuary (today called Philippine EDSA Shrine which was built at the site of the EDSA revolution of 1986). A year later, he received his first communion and confirmation from Most Rev. Broderick Pabillo, auxiliary bishop of the archdiocese of Manila.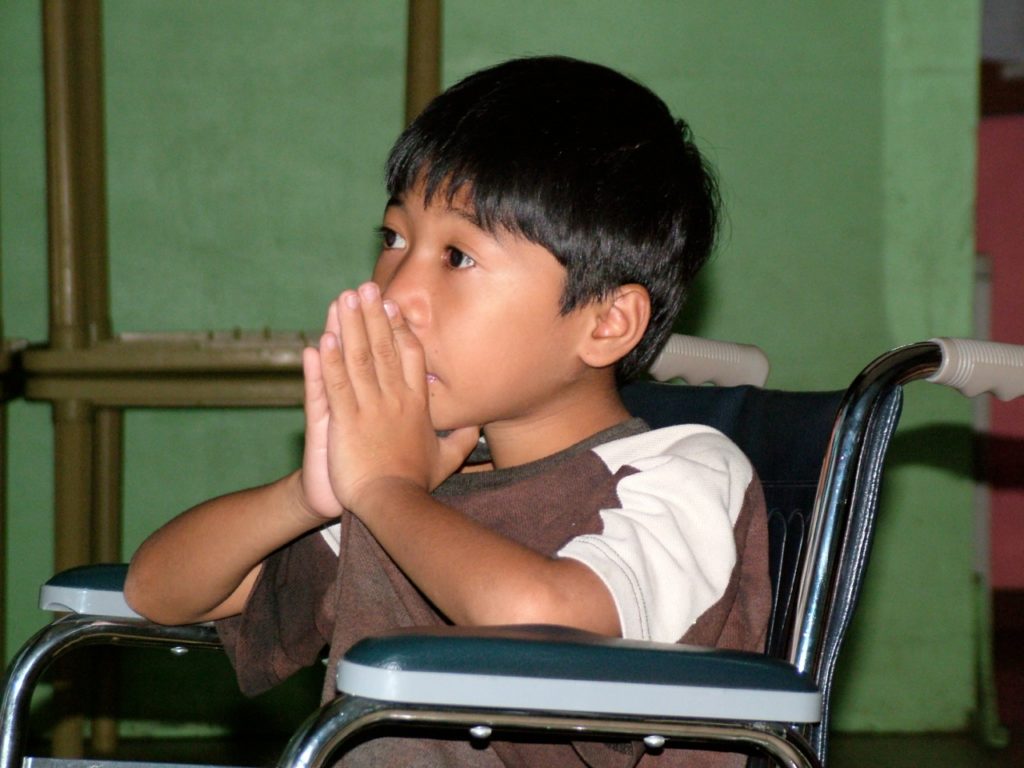 The Mission
Darwin suffered from frequent shortness of breath which required hospitalization. Despite this, the staffs of the ANAK-TnK Foundation and the other children found consolation in the way Darwin faced his illness. He constantly repeated "Thank you" (thanksgiving) and "I love you" (charitable love). He never complained and always smiled even during very difficult times. He was attentive to all and gave his support to the other children of the Foundation when they too faced trials and difficulties. When he would speak of his illness, he never spoke of myopathy but of what he called his mission: "He never spoke of his illness but of the mission that Christ had given him. He spent his life saying thank you and I love you," said a witness. He had the habit of offering his sufferings. One day, he said to the priest of the Foundation: "You know Father, I think Jesus wants me to hold on until the end, just like he did."
Darwin developed a personal relationship and a deep intimacy with Christ. Not a day would pass without the young boy praying and entrusting himself to Jesus. A caregiver of the Foundation said: "One day, when Darwin was feverish, he insisted to be helped in getting out of bed to join the others in the center so that he could lead the evening prayer. It was Jesus before anything else." His life was illuminated by his closeness to Christ.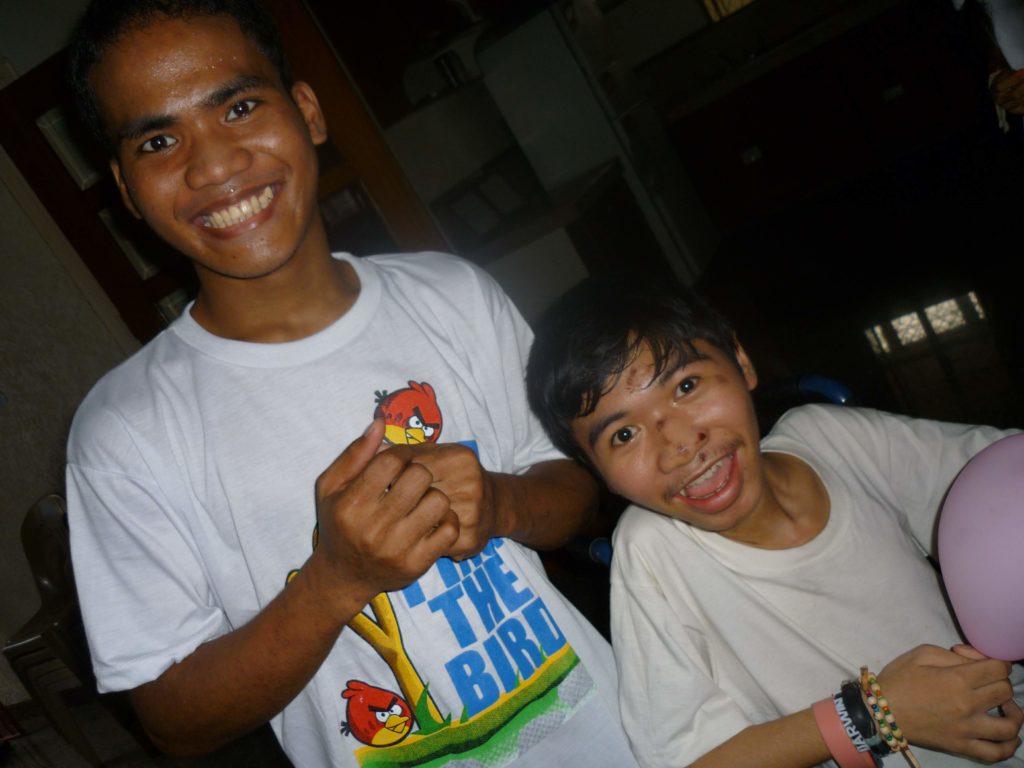 Darwin's Holy Week
On Sunday, 16 September 2012, Darwin had difficulty in breathing. The nurse at the Foundation decided to bring him to the emergency room of the PCMC (Philippine Children's Medical Center in Quezon City).When the priest of the Foundation arrived at his bedside, Darwin apologized for causing him worries. Catching his breath, he said laboriously "Thank you for everything Father." The next day, Darwin was intubated. He could no longer speak but one could read from his lips what he wanted to say. He could also write on a notebook. Thus began Darwin's "Holy Week" just like Christ's Passion.
On Thursday, Darwin experienced a spiritual battle:
Darwin: "We must pray."
Priest: "Of course Darwin, but why do you need to pray?"
Darwin: "Because I am fighting."
Priest: "Fighting against your disease?"
Darwin: "I am fighting against the devil."
Darwin then received the Anointing of the Sick.
On Friday, Darwin looked peaceful and wore a big smile. He wrote down with difficulty his last two sentences on a notebook: "A huge thank you" and "I am very happy" as a sign of a battle won. This is the story of his life, a spiritual testimony, because Darwin's life was only Joy and Thanksgiving. Darwin, intimately united with his Lord in his sufferings, already shared this Joy of victory.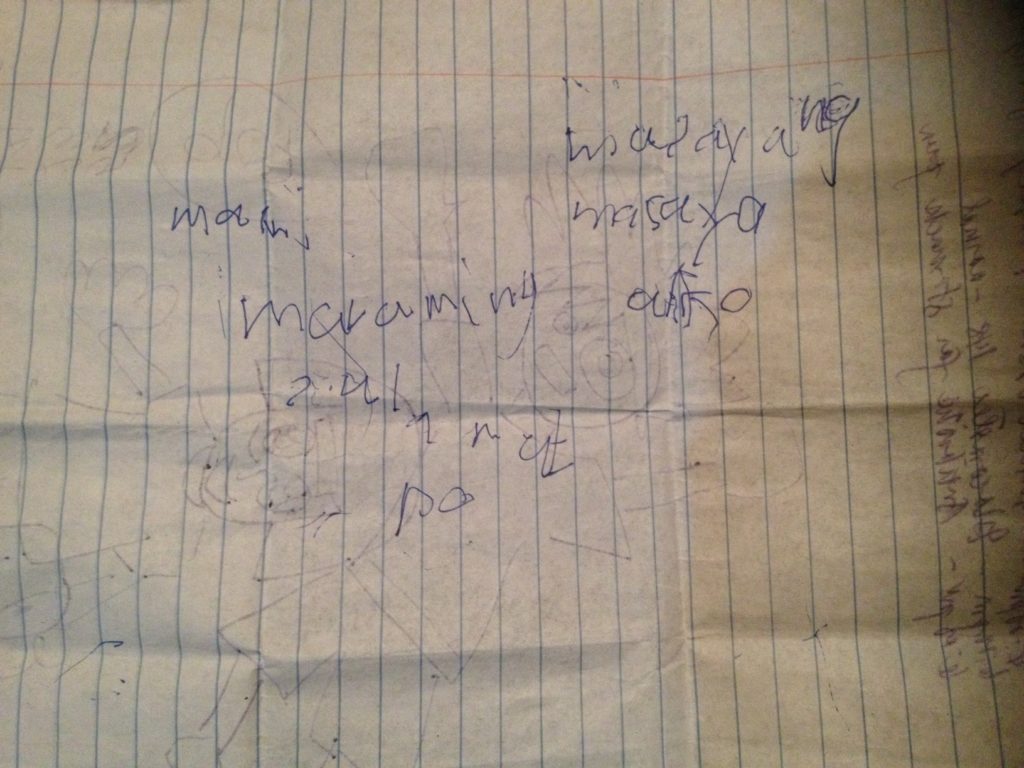 On Saturday, Darwin entered a profound silence but he was fully conscious.
On Sunday, 23 September 2012, he died at a hospital (in the diocese of Cubao) at 5:30 in the morning, as the sun rose, at the hour that Christ rose from the dead.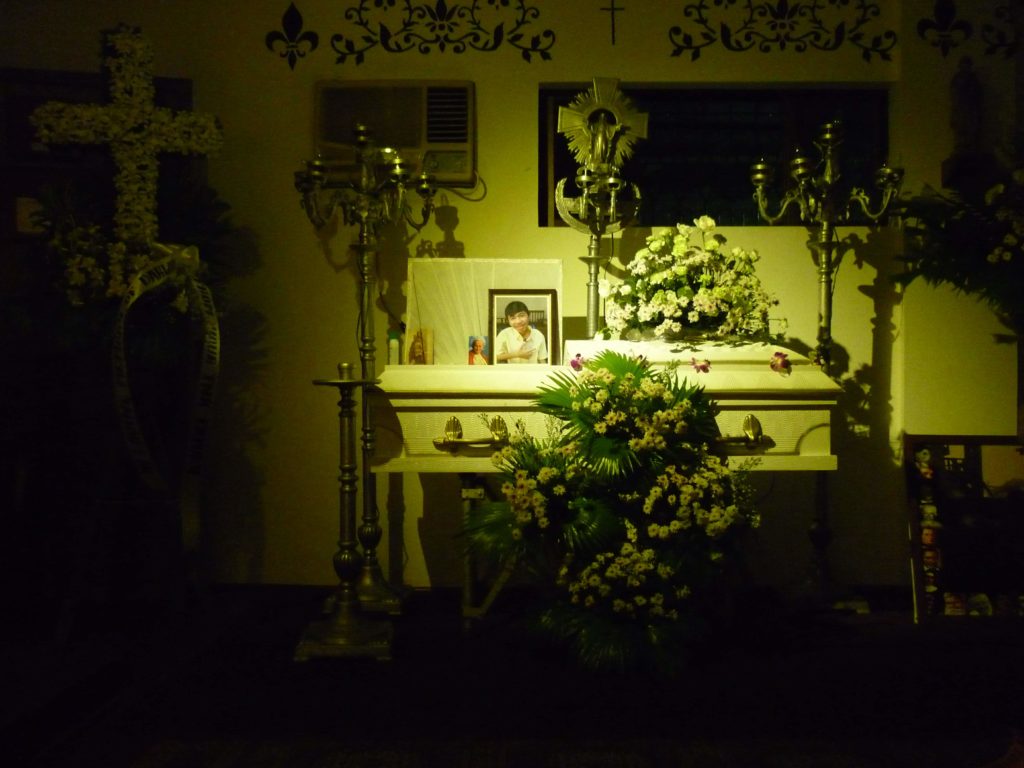 The Funeral
The funeral Mass was celebrated in the church full of children from the Foundation who were dressed in white.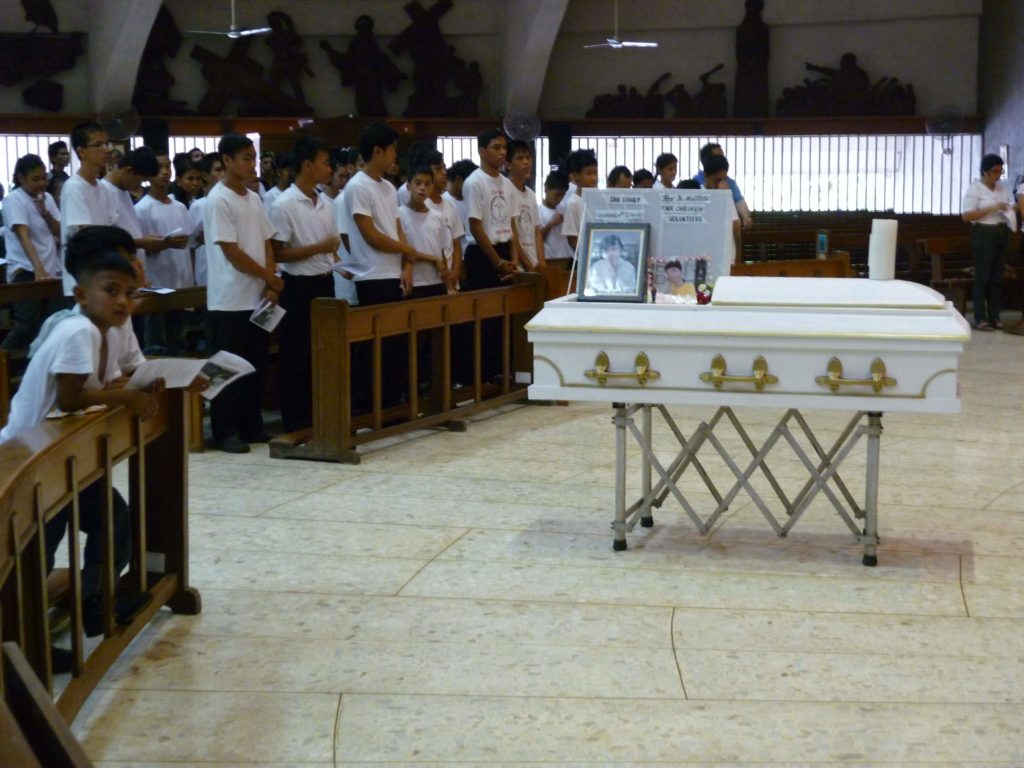 Darwin was buried at the Pasay City Cemetery where many people still come even today to mourn and ask for his intercession.