SUPPORT DARWIN RAMOS' CAUSE FOR BEATIFICATION
Prayer is the best way to support the cause for beatification and canonization of Darwin Ramos. But all causes entail significant expenses like compensation for the tremendous work done by experts, historians and archivists, as well as publications, translations, communication, pamphlets about Darwin Ramos' life and his witnessing, lectures, videos, etc.
We need your financial support. Unfortunately, a cause for beatification and canonization is not authorized to issue tax receipts.
However, be assured that the postulator offers the Mass on the first day of each month for the intentions of the benefactors of the cause of Darwin Ramos.
I wish to donate through PayPal:
I wish to donate through International Bank Transfer:
Bank Account identification:
Name: Darwin Ramos Association
Address: 95 avenue de la Libération, 33320 Eysines (France)
IBAN: FR76 1026 8024 6845 0203 0020 062
BIC/SWIFT: COURFR2T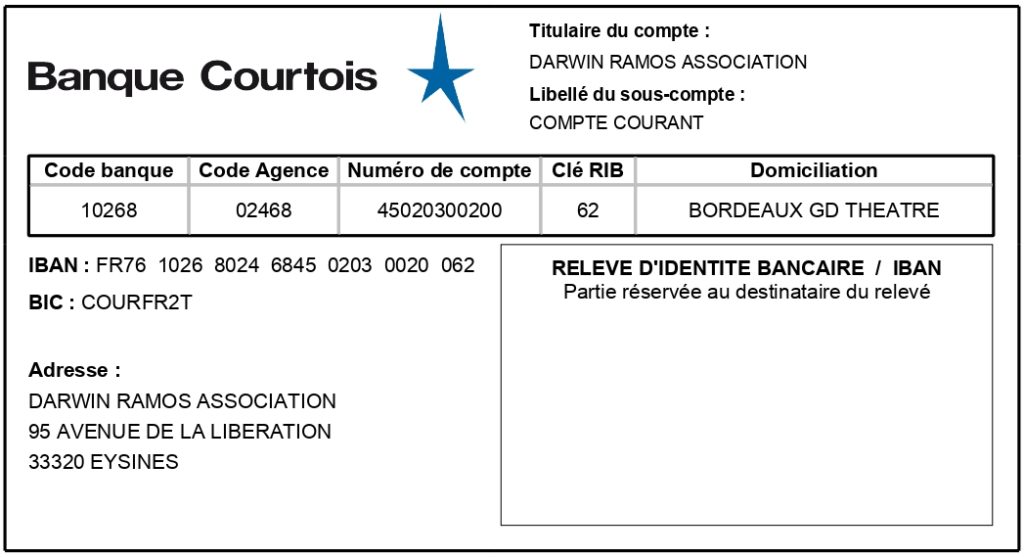 Our heartfelt thanks to all!